Original Plumbing #15: The Selfie Issue
$

5.00 On Sale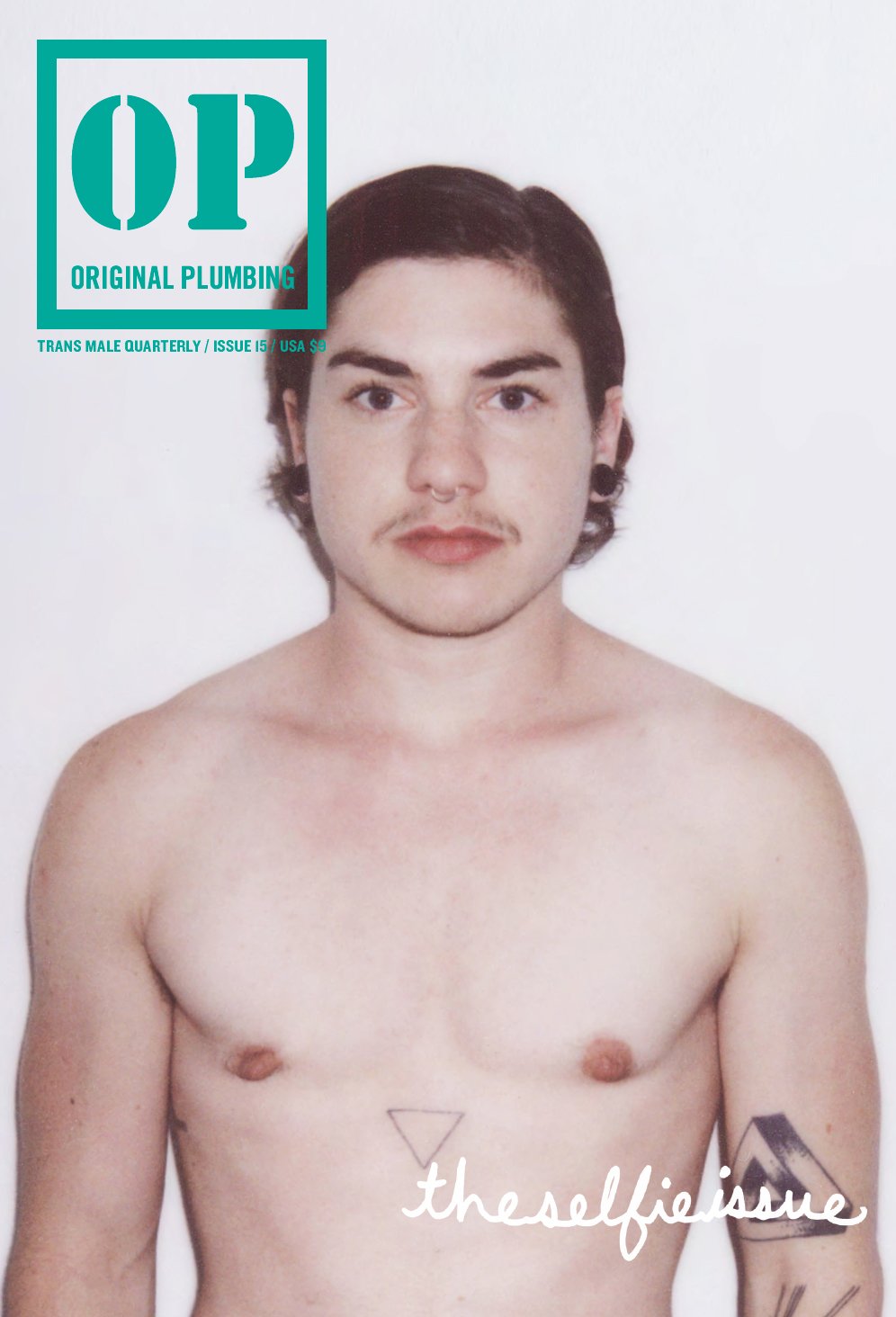 Original Plumbing: Trans Male Quarterly Magazine Issue #15 – Published in 2014.
There's a whole lotta navel gazing going on! And that's okay. We're living through a very important time: Trans people are being seen in mainstream media more frequently, but how much of what we see is being created through a "trans lens"?
Our 15th issue features many moments of self-reflection and celebration, the art of self-representation, discussions on trans portrayals in popular culture and reader submitted photos through out!
Featuring:
Reining Mr. Transman NYC: WINTER LAIKE
Reining Mr. Transman SF: MASON J.
RHYS HARPER and The Transcending Gender Project
Unpacking The Unselfie with T COOPER
Featured Artists KING TEXAS / TEXAS ISAIAH and WYNNE NEILLY
Selfie Submissions FROM YOU
Photo Contributions by MARO HAGOPIAN, MILO ASHCRAFT, AMOS MAC
The Brains Behind BROTHERS, TRANSPARENT, THE TRANS CALENDAR PROJECT and more!
*Back cover photo by King Texas / Texas Isaiah*
*Front cover photo by Wynne Neilly*
As always, OP is mailed to you in a privacy envelope.
Share