Original Plumbing #8: The Family Issue
$

7.00 On Sale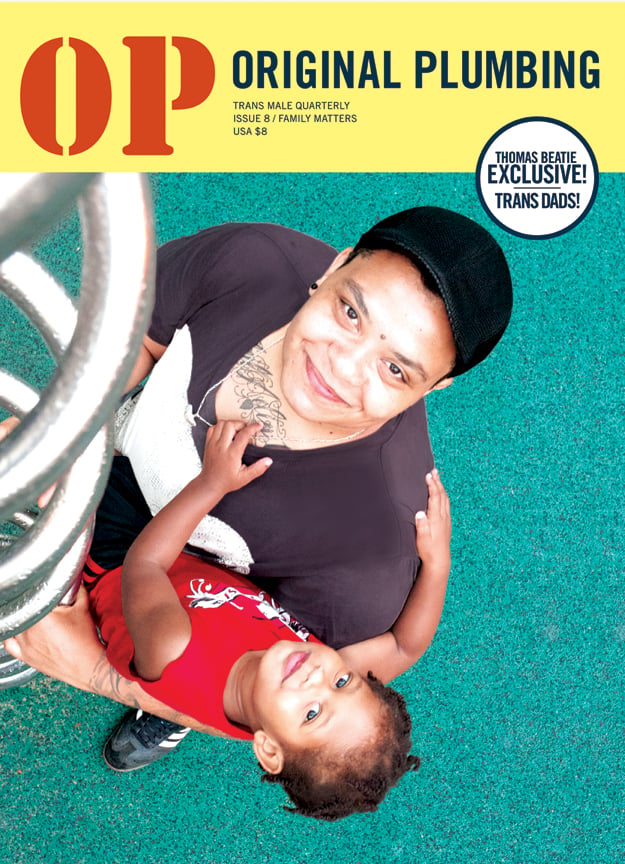 Published in Fall 2011, the Family Issue isn't just for OP fans, but is also a personal resource for family members of trans children and trans parents looking for community. Some subjects touched on include: Chosen family, solo parenting (& dating) as trans men, being a supportive parent of a transgender teenager in the public school system, foster parenting, grieving the loss of a family member, trans male pregnancy and more.
Photo spreads and interviews with:
-THOMAS BEATIE: Beyond "The Pregnant Man"
-16 pages of portraits and interviews from the 10th annual PHILADELPHIA TRANS-HEALTH CONFERENCE
-WYATT & MAX: Two trans guy dads dish on solo parenting and the dating strike that lasted a year
-KY: NYC welder & cover model talks about the adoption process from personal experience
-YOUR MOM: OP Editors Amos Mac & Rocco Kayiatos shut up and give their mothers the floor
WITH EXCLUSIVE WORDS BY:
-Nick Krieger
-Sawyer DeVuyst
-Elliot Foxprince
-Nick Mwaluko
-Charlie Stephens
-Carole & Diana (The Moms of OP)
**OP is always shipped in a privacy envelope for your convenience.
Share